News story about one of our VR partners and working with the system in the classroom...
Virtual Forklift is a division of Forklift University and we love seeing our partners not only bring VR to the classroom, but operator training as well. If you school, college or trade school are looking for project that fully prepare studnets for forklift operations and safety, contact Forklift Univeristy at 888-674-9992.
---
University of Wisconsin Brings VR Training to the Classroom
When it comes to industrial training in the classroom, there are two types of students: those who grew up around equipment and those that did not. Teaching the book knowledge to those that have already been around the equipment is easily handled in the classroom. However, the difficult part has always been trying to provide real-world experience while in the classroom. With Virtual Reality, we have a solution to this age-old problem.

MEET MARK MINER
For Mark Miner, UW-Platteville Professor and Coordinator for both the Building Construction Safety Management and the Occupational Safety Management bachelor's degree programs, the Virtual Reality Forklift Simulator was just what he was looking for, and he was eager to use it in
the classroom.
When it came time to pitch the VR forklift simulator to the university, everyone was in agreement that it will be a great addition. Miner had many of the staff, students, as well as the Dean of BILSA, test-drive the simulator, thus introducing a whole new concept in educational technology.
Mark teamed up with Tony Parsons, Operator training manager at Wisconsin Lift Truck, one of our Premier Dealers in the Midwest. However, he was looking to run a program that would stick with his students after college.
After the classes and conversations with Parsons, he felt they had the same beliefs when it comes to safety. Between himself, Wisconsin Lift Truck and UW-Platteville's reputations, the hope is that when students go out into the real world they will value the training they went through.

Miner attended the class hoping to hear and see new things, which worked largely in his favor as he was introduced to the REAL-Forklift. When Miner first learned of the VR technology he was skeptical, but when Tony brought the unit to UW-Platteville, he sat on it and thought to himself, "this is absolutely incredible."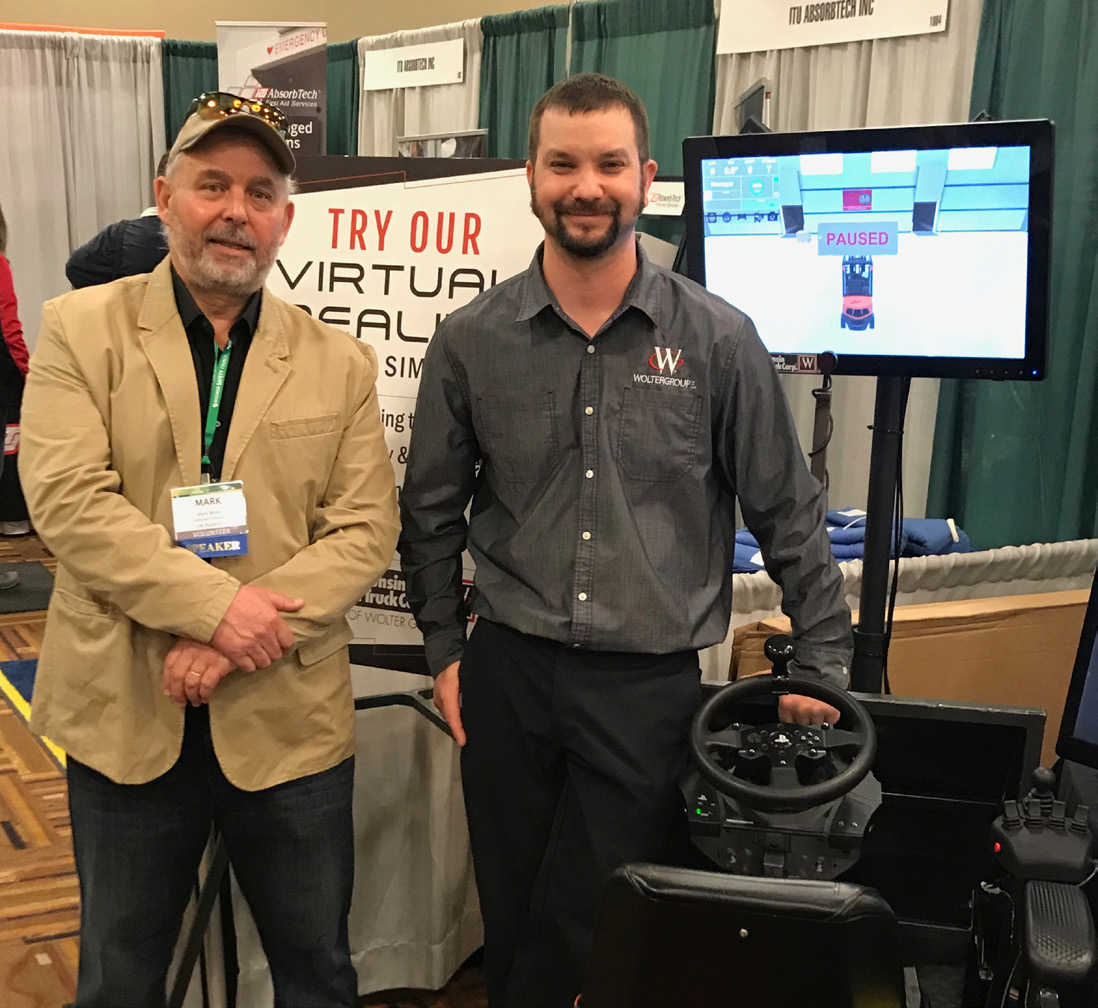 "The simulator is awesome and we were going to use it this semester in my Construction Technical Certs class," said Mark once school is back in session.